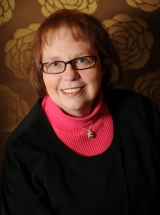 BRINGING TOTAL WELLNESS HOME, or having it delivered to your front door. Home delivery is what attracted me. I was working two jobs, going from evening shift to midnight shift in a nursing home and hospital. I was already shopping with the fundraiser from the school, for perishables. We had a "milkman" delivering dairy. Now, to have the rest of my shopping dropped off at my front door, a dream come true. I was spending too much time in a grocery.
Being a registered nurse, I was very much concerned about the health and safety of my family. Now I have found the perfect products. I don't have to be afraid the children will drink something dangerous. I have found the company that carries just the products for my family. I have found the company that offers a home business opportunity. I can work from home, have flexibility, save money, and save time.
What is important to you and your family?
Check out the following:
Looking forward to meeting you, and introducing you to our products, services, and home business opportunity.
Email or call me today! Or you may fill out the contact information on either the http://roxannaellis.ownanewbusiness.com or http://roxannaellis.smartlivingnews.com. I look forward to hearing from you.